Il grande giorno è arrivato anche per me e, in questi ultimi mesi, tra un lavoro e l'altro, ho preparato la grafica legata al matrimonio.
Prime le Partecipazioni: volevo che il logo fosse iscritto in una forma e i due nomi si legassero tra loro e dopo parecchi schizzi realizzati con una brushpen ho iniziato a lavorare su quello che mi convinceva di più, tracciandolo in vettoriale.
—–
The big day has arrived for me and, in the latest months, I've made all the graphics linked to the Wedding.
First of all the Announcements: I wanted the logo written in a form and that the two names will be tied among them and after several sketches with a Tombow brushpen I started working on the one that convinced me most and I vectorized it.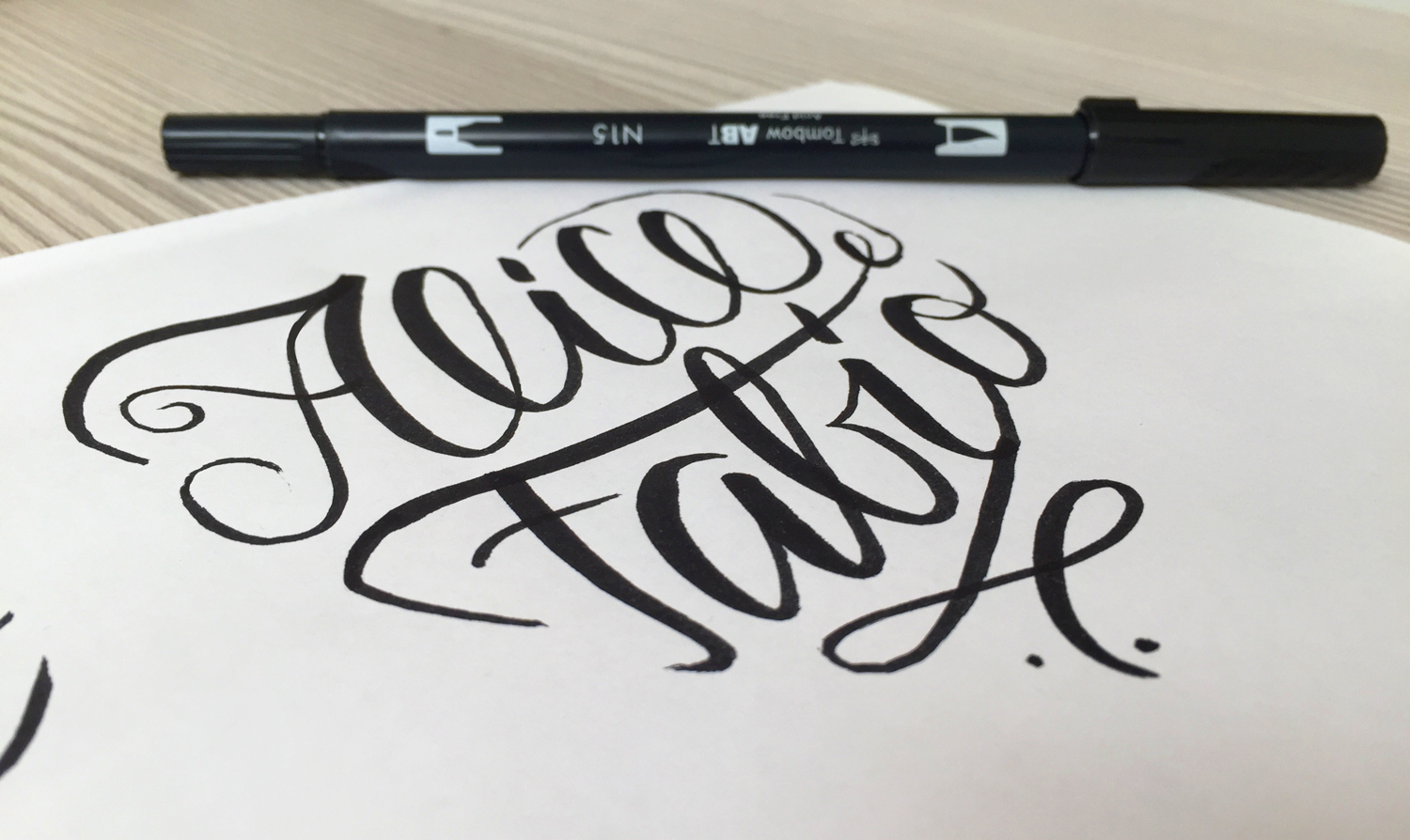 La partecipazione è stata stampata con la vecchia arte del Letterpress, tornata in auge. Gli amici della Tipografia Pesatori mi hanno seguita con dedizione e nelle foto potete vedere l'ottimo lavoro finale.
—–
I print it with the old art of Letterpress, back in vogue. Friends of Tipografia Pesatori have followed my work with dedication and in the pictures you can see the great result.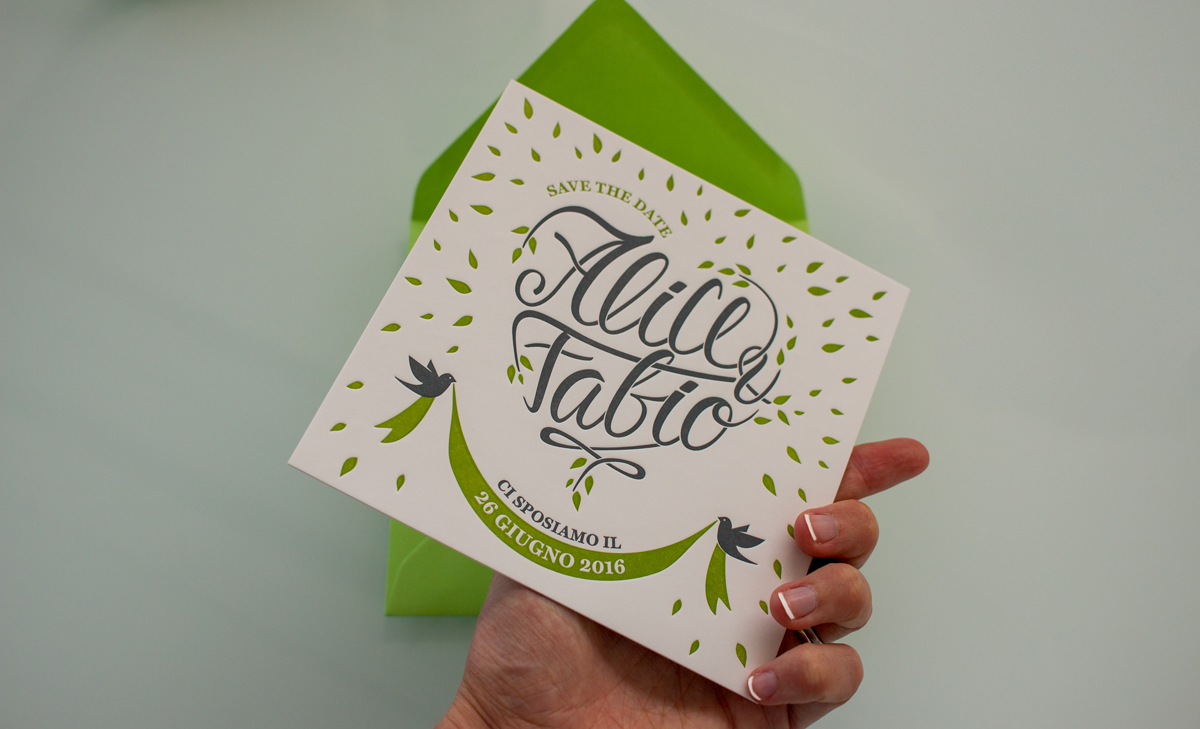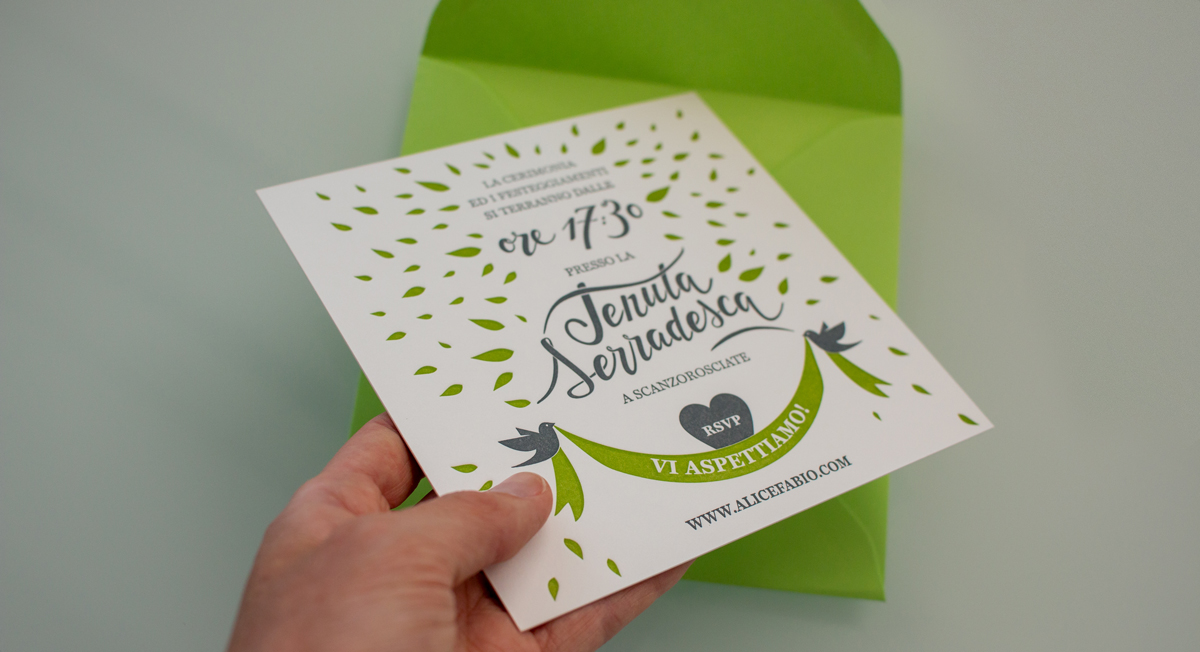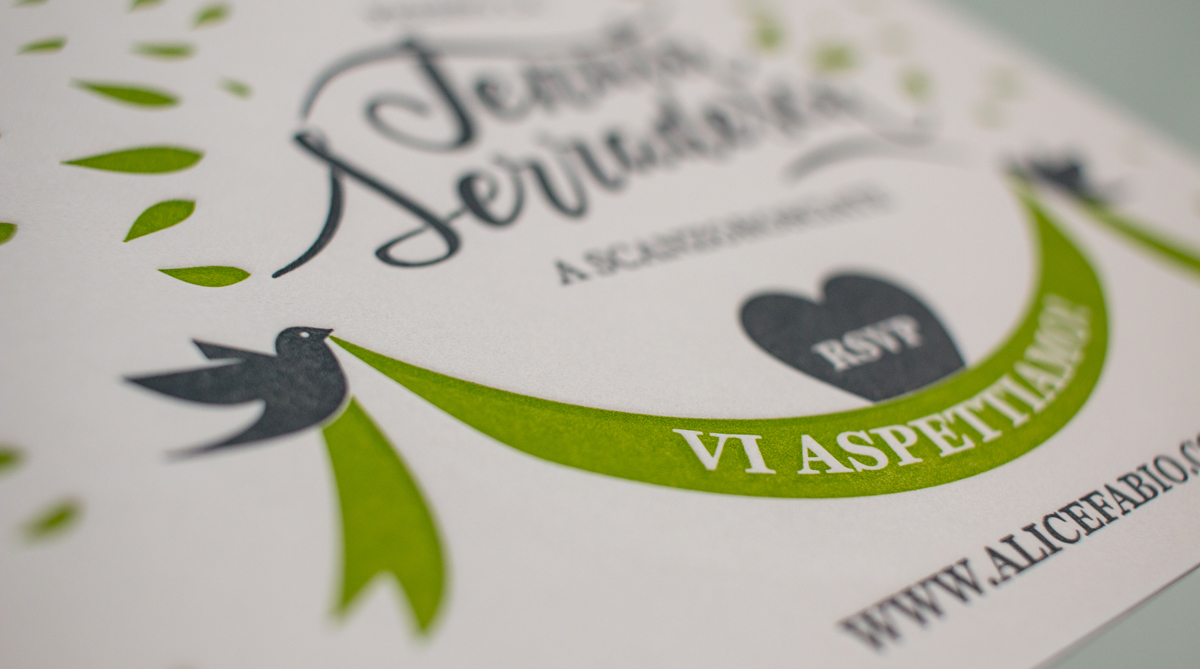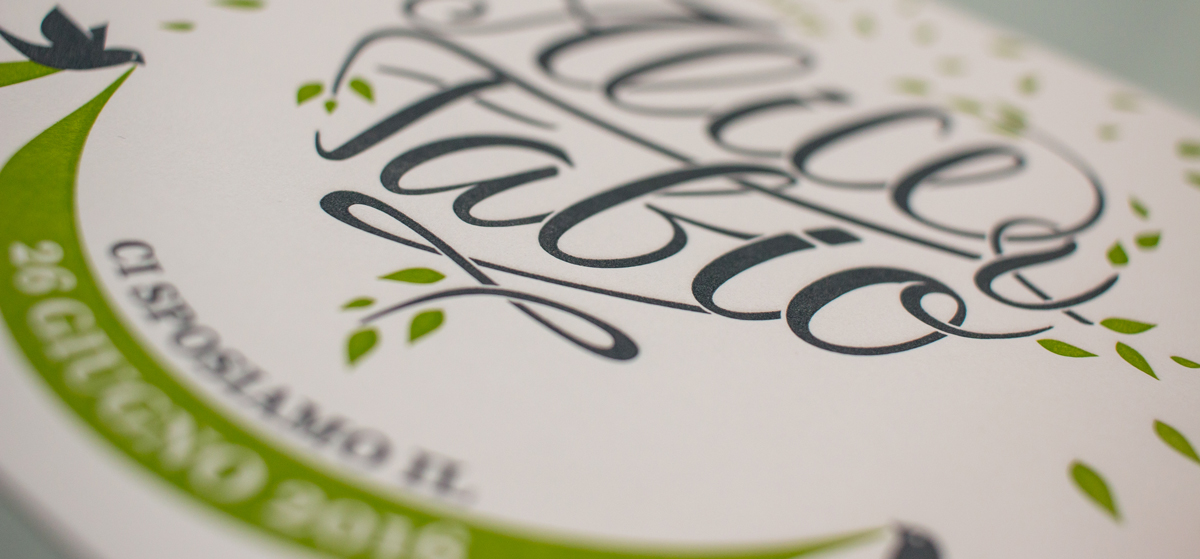 Ogni partecipazione era destinata ad una persona speciale, per questo ogni nome è stato scritto a mano.
Ho usato dell'inchiostro Sumi Ink e due ottimi pennini: il Brause 361 e il Nikko-G, il primo creava un contrasto più evidente tra le lettere, il secondo un effetto più morbido.
——
Each participation was destined to a special person, so each name was handwritten.
I used Sumi Ink and two excellent nibs: the Brause 361 and Nikko – G, the first created a more obvious contrast between the letters, the second a softer effect.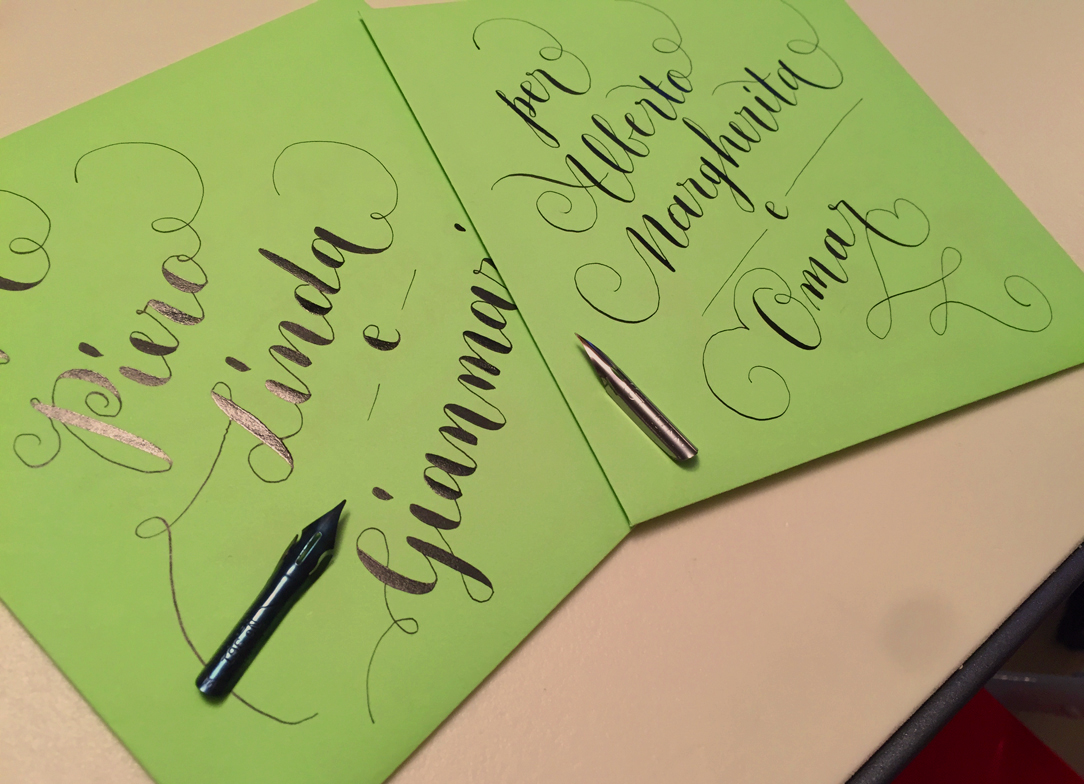 Per fornire più informazioni sulla cerimonia e sul nostro Viaggio di Nozze ho realizzato un sito internet che raccontasse un pò la nostra storia e fornisse qualche dettaglio utile.
——
To provide more information on the ceremony and on our Honeymoon I created a website that told a little about our history and provided some helpful details.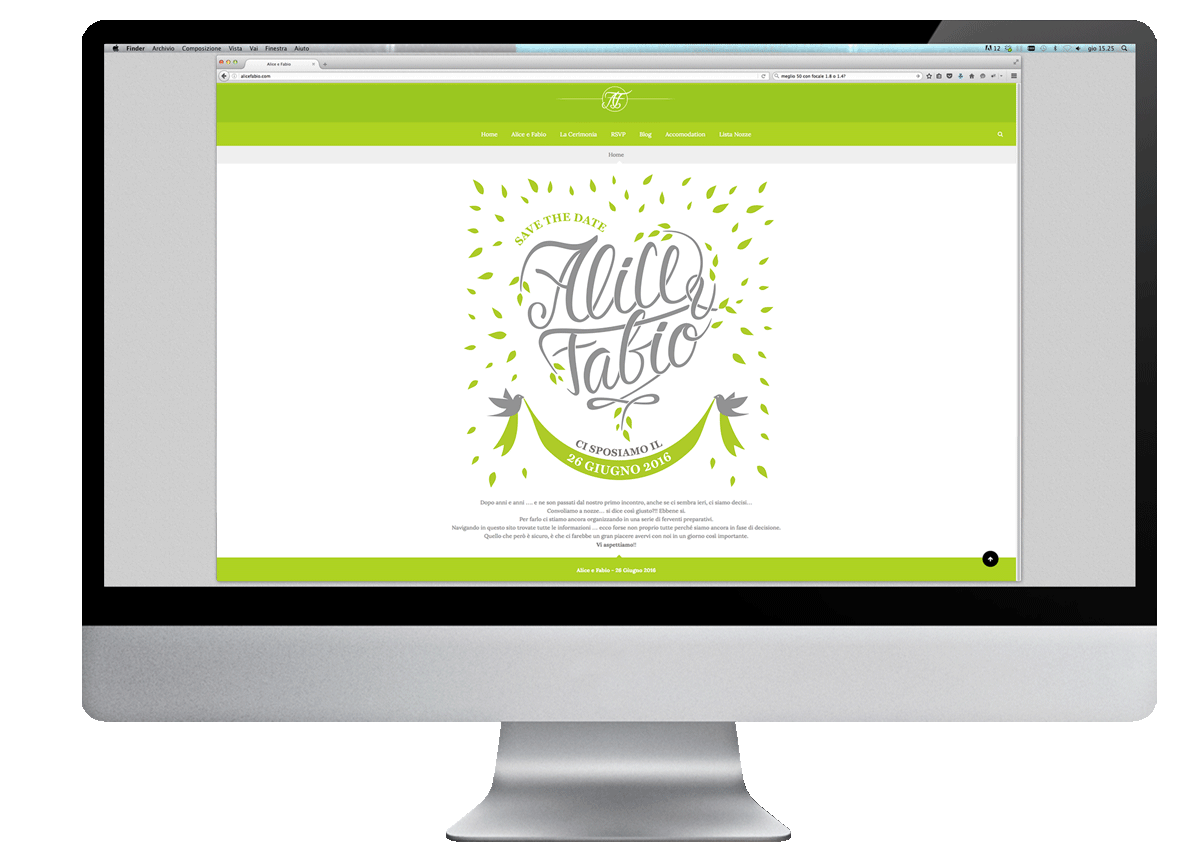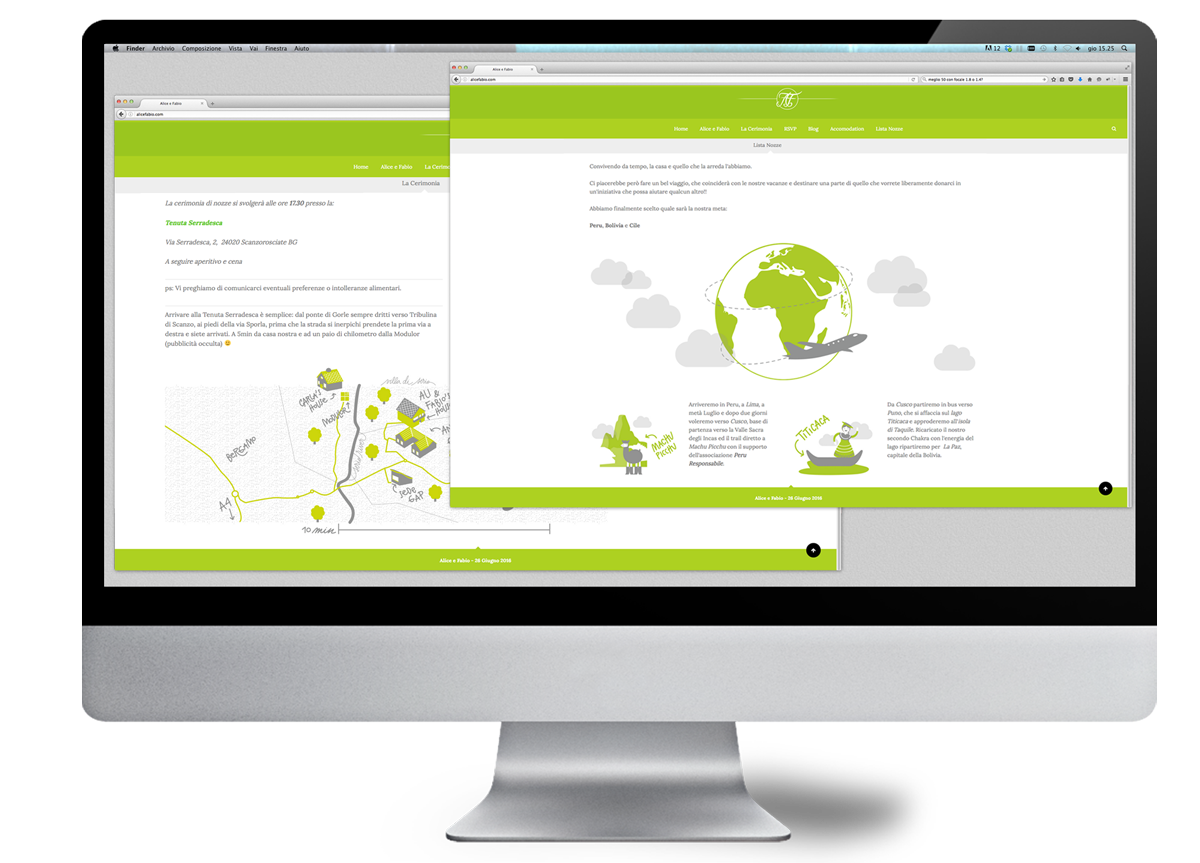 Qui sotto alcune immagini del libretto della cerimonia civile e della bomboniera donata agli ospiti: una bottiglia di Moscato di Scanzo di produzione artigianale.
—–
Below some pictures of the booklet of the civil ceremony and the wedding favors given to guests: a bottle of Moscato di Scanzo and comfits.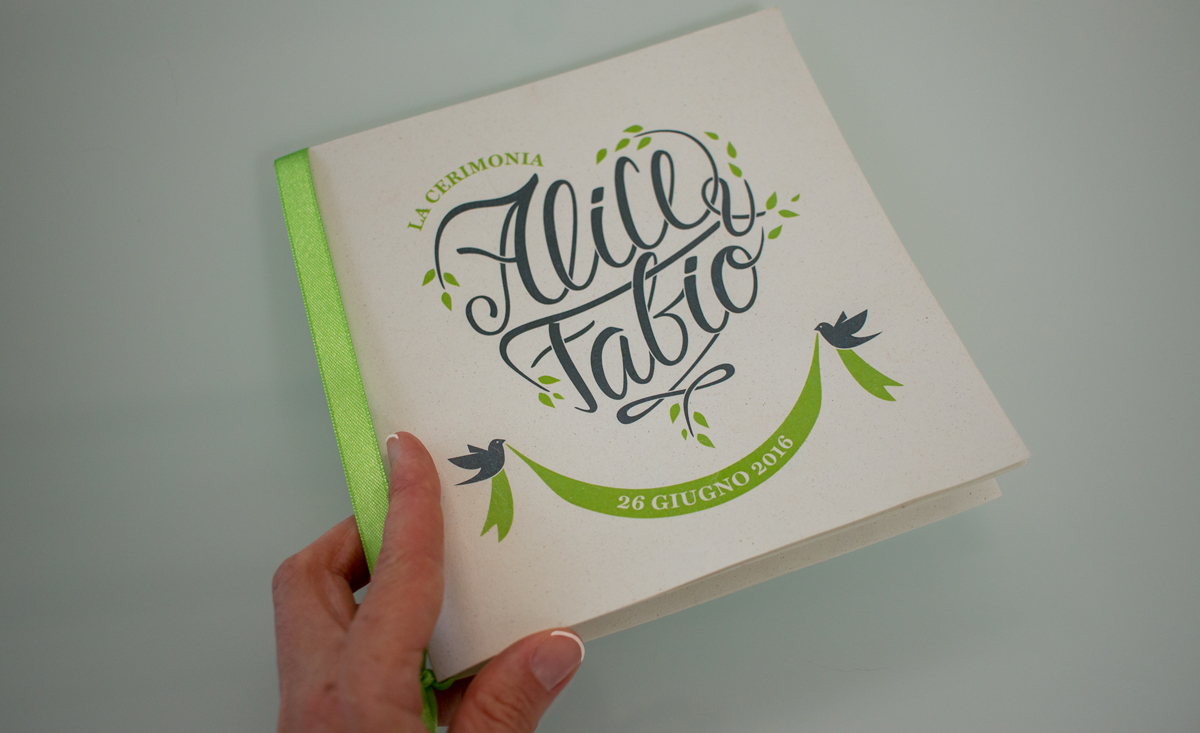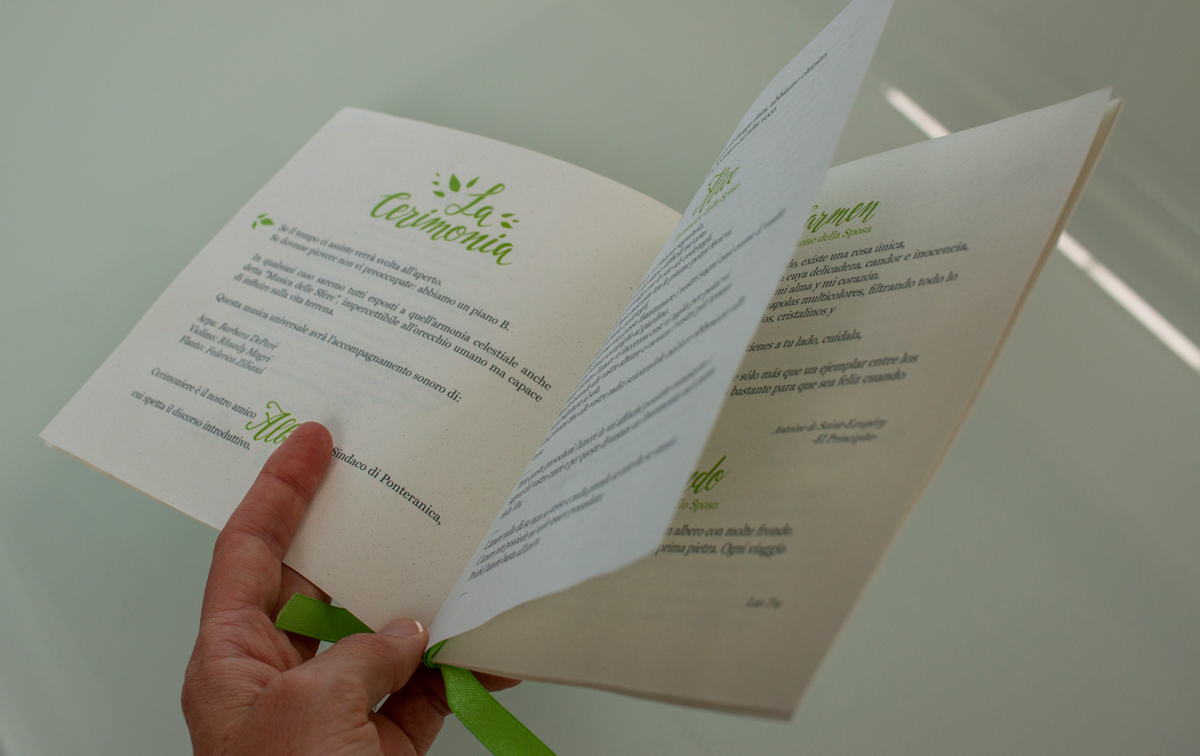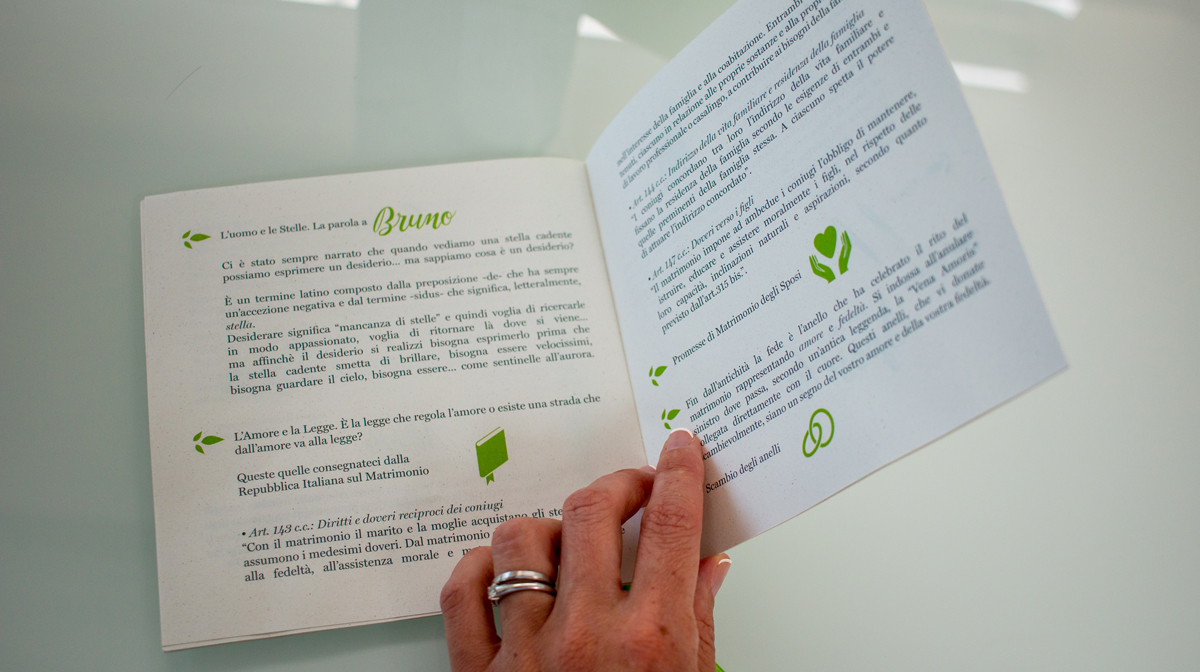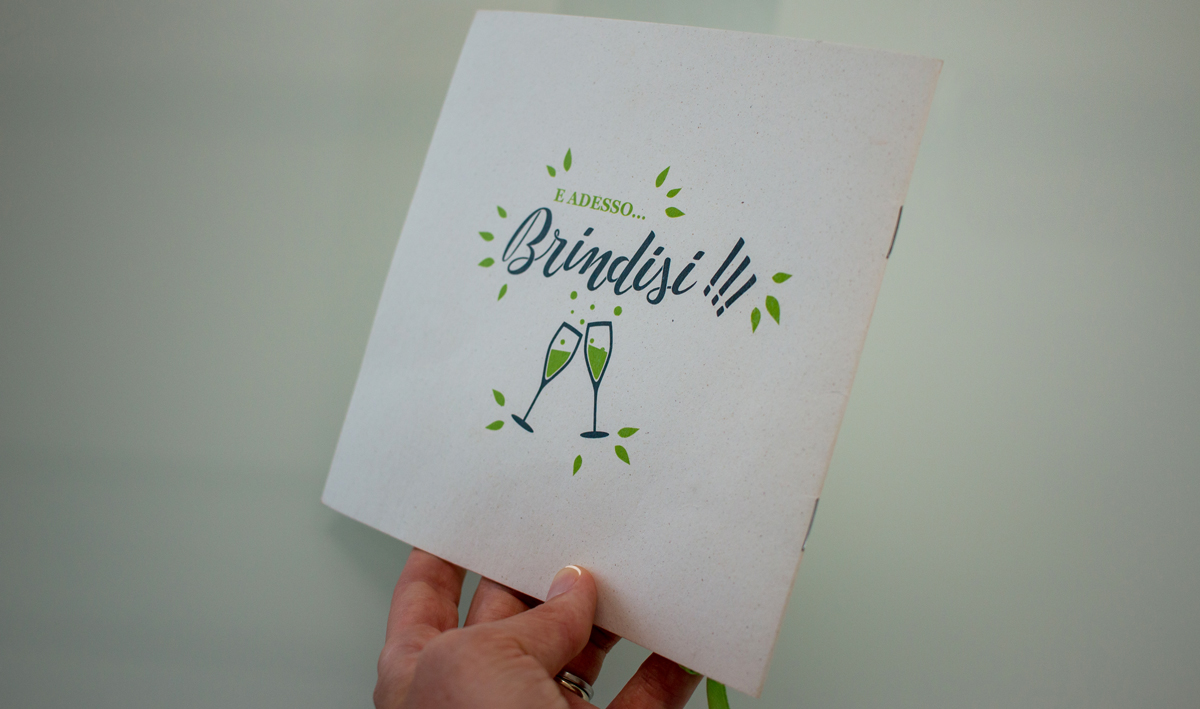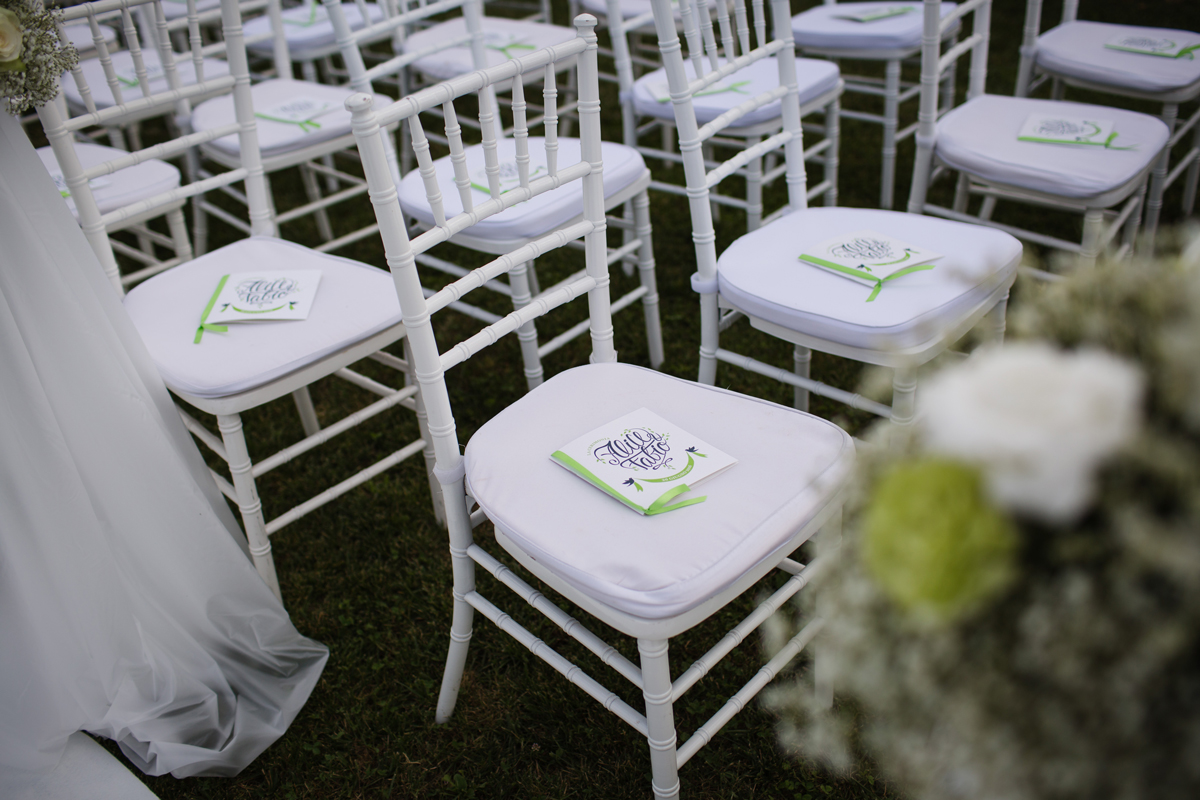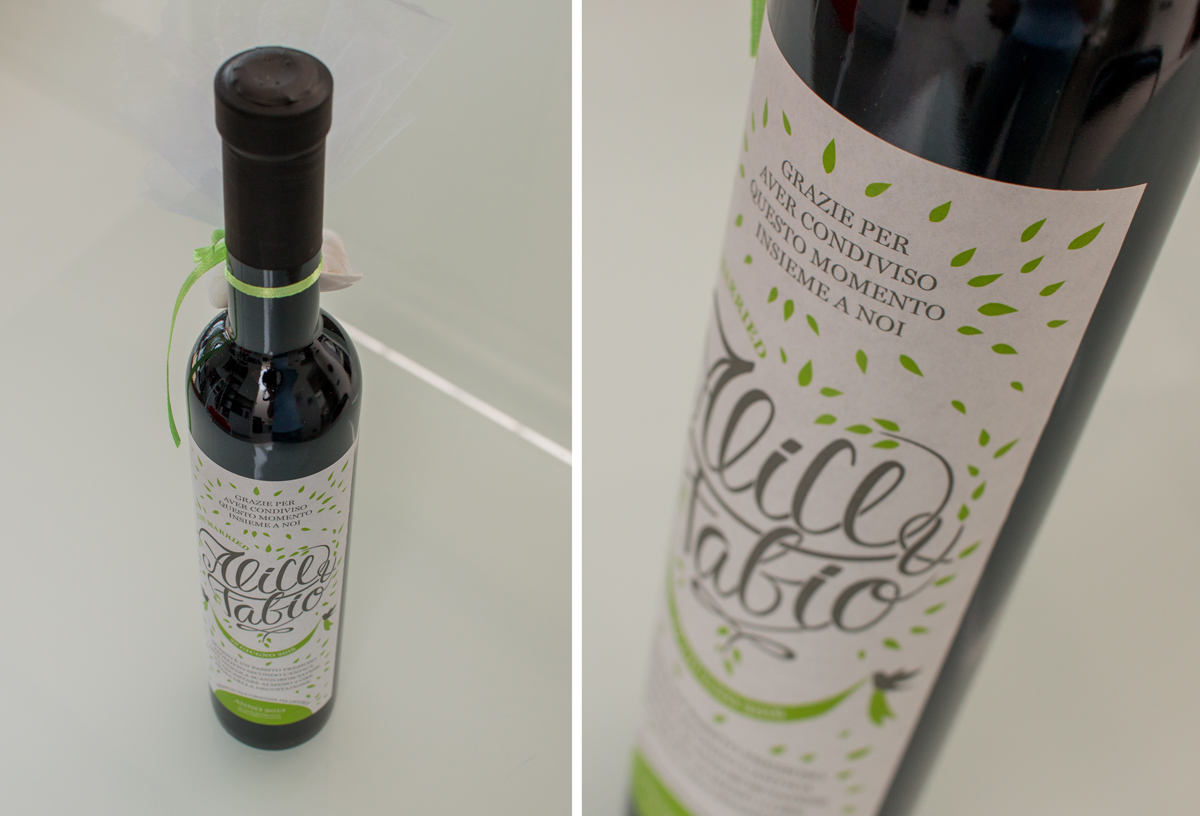 E per finire, visto che ci sono tanti Cuori Teneri tra parenti ed amici, un utile accessorio a disposizione durante la cerimonia 🙂
—–
And at last, since there are so many Tender Hearts among relatives and friends, a useful accessory available during the ceremony 🙂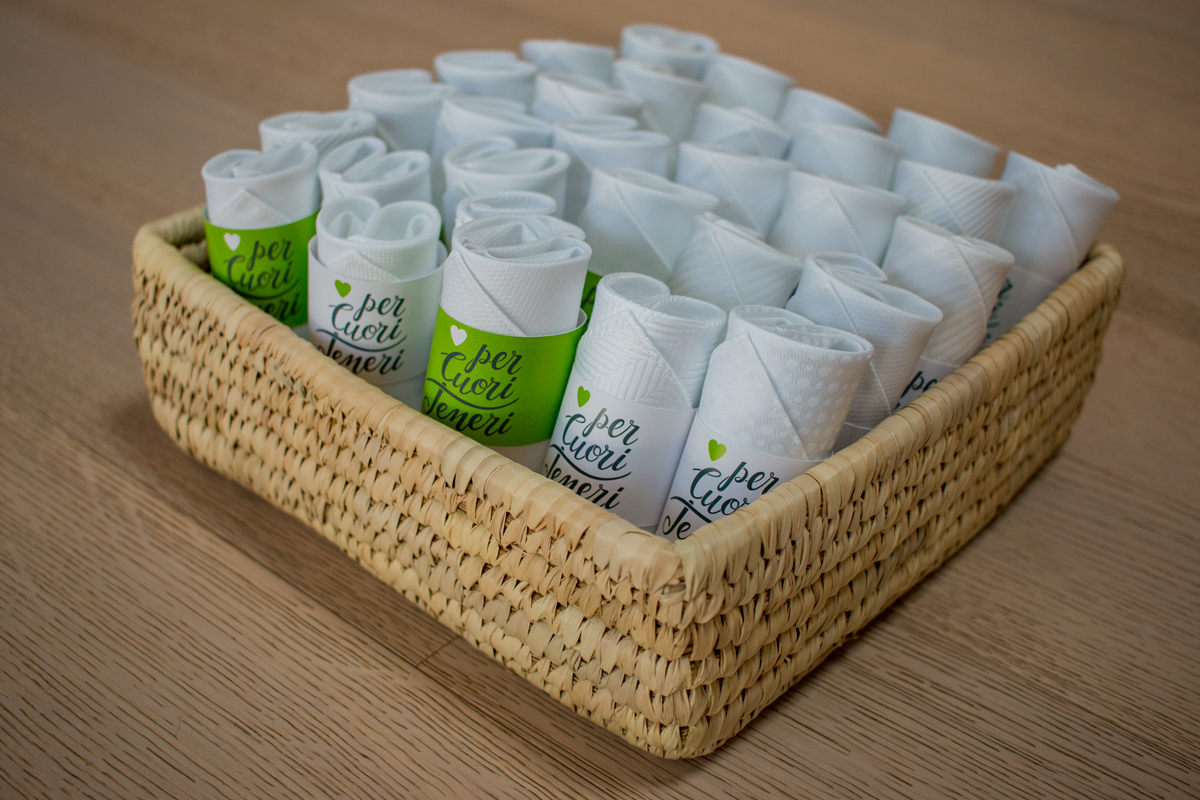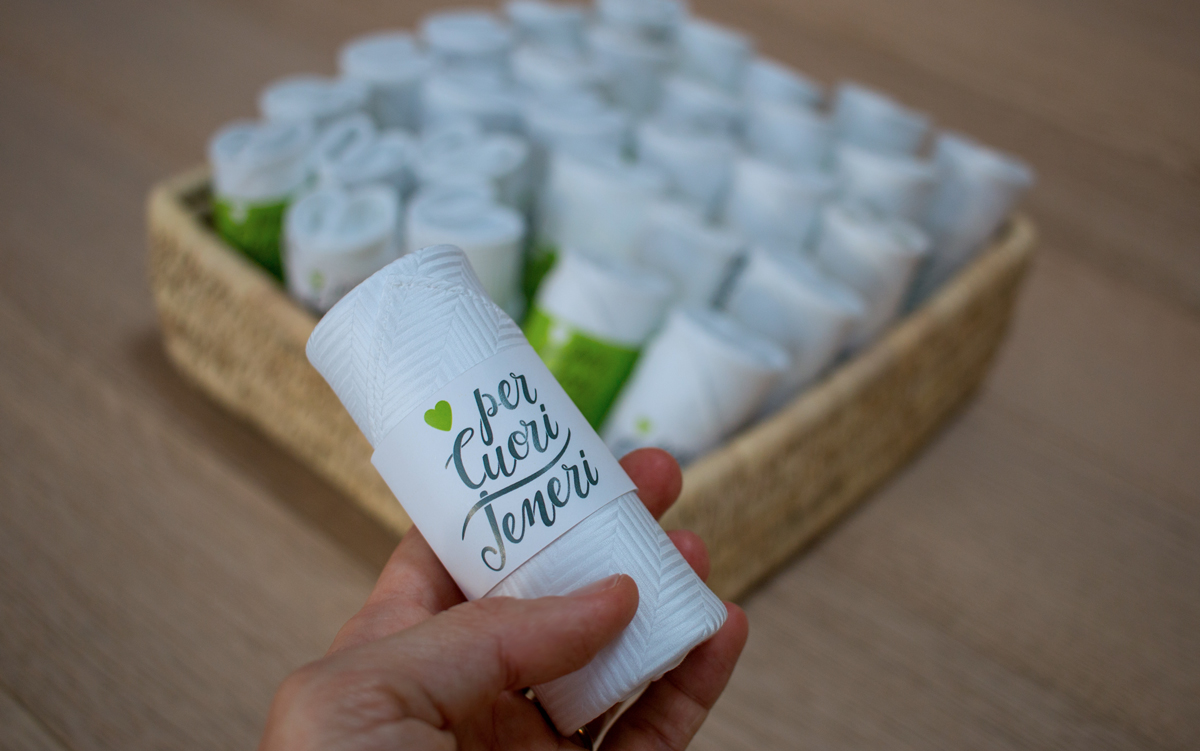 Personal Project
—-
2016
Skills
Graphic Design
Logo Design
Modern Calligraphy
Illustrations
Web Design