Progettazione del logo di Estetica Laura, un centro estetico e benessere naturale di Bergamo. Il centro è un'oasi di pace, dove rigenerare bellezza e armonia interiore favorendo l'unione tra corpo e spirito, per questo mi immaginavo un logo leggero e delicato. È stato scelto il corsivo inglese, nella sua forma classica e non moderna, con lettere uniformi e allineate. Qui sotto alcune bozze di progetto:
—–
Design of the logo of Estetica Laura, a natural beauty and wellness center in Bergamo. The center is an oasis of peace, where regenerate beauty and inner harmony fostering the union between body and spirit, so I imagined a light and delicate logo. English cursive has been chosen, in its classical and not modern form, with uniform and aligned letters. Below are some draft drafts:
Qui sotto la parte di vettorializzazione del logo scelto, con l'aggiustamento del kerning e del contrasto tra lettere e la variante colore scelta e stampata sul biglietto da visita con carta riciclata.
——-
Below the vectorialization of the chosen logotype, with the adjustment of kerning and contrast between letters. Plus the chosen color variant and the printed business card on recycled paper.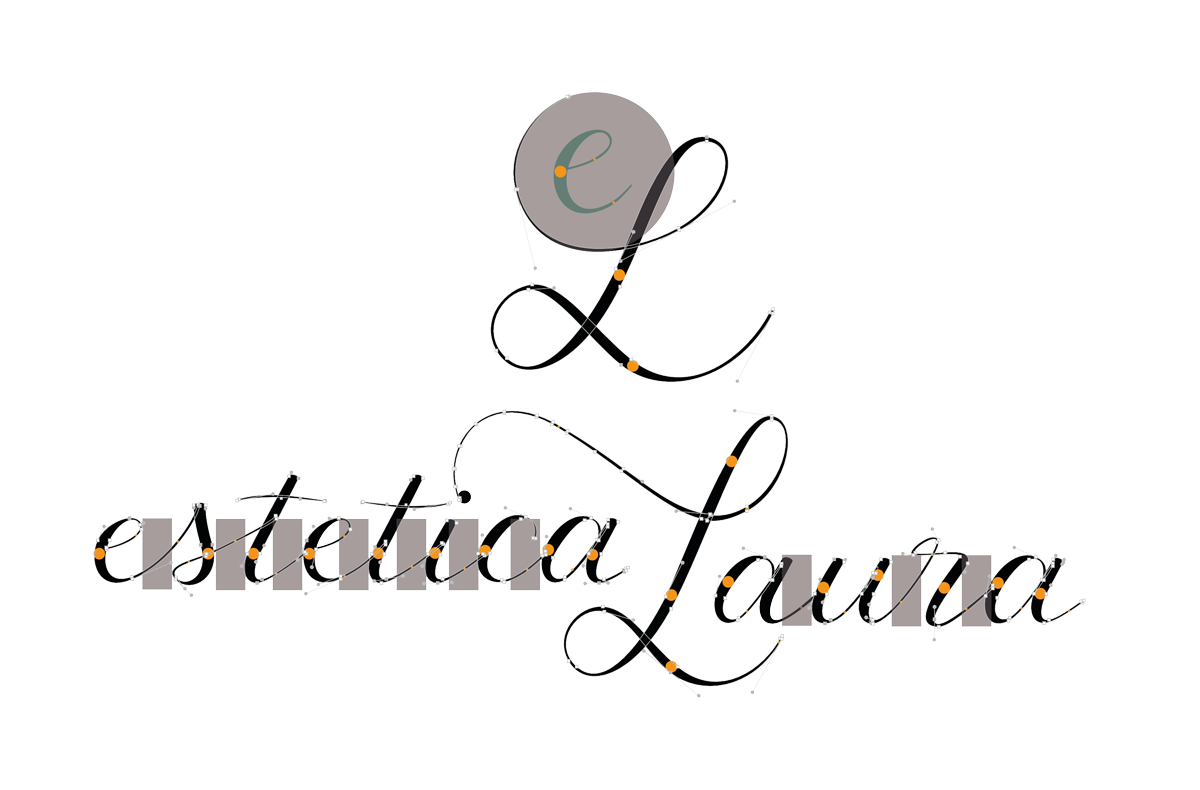 —–
Estetica Laura
2018
Skills
Calligraphy
Lettering
Graphic Composition
error:
Content is protected !!