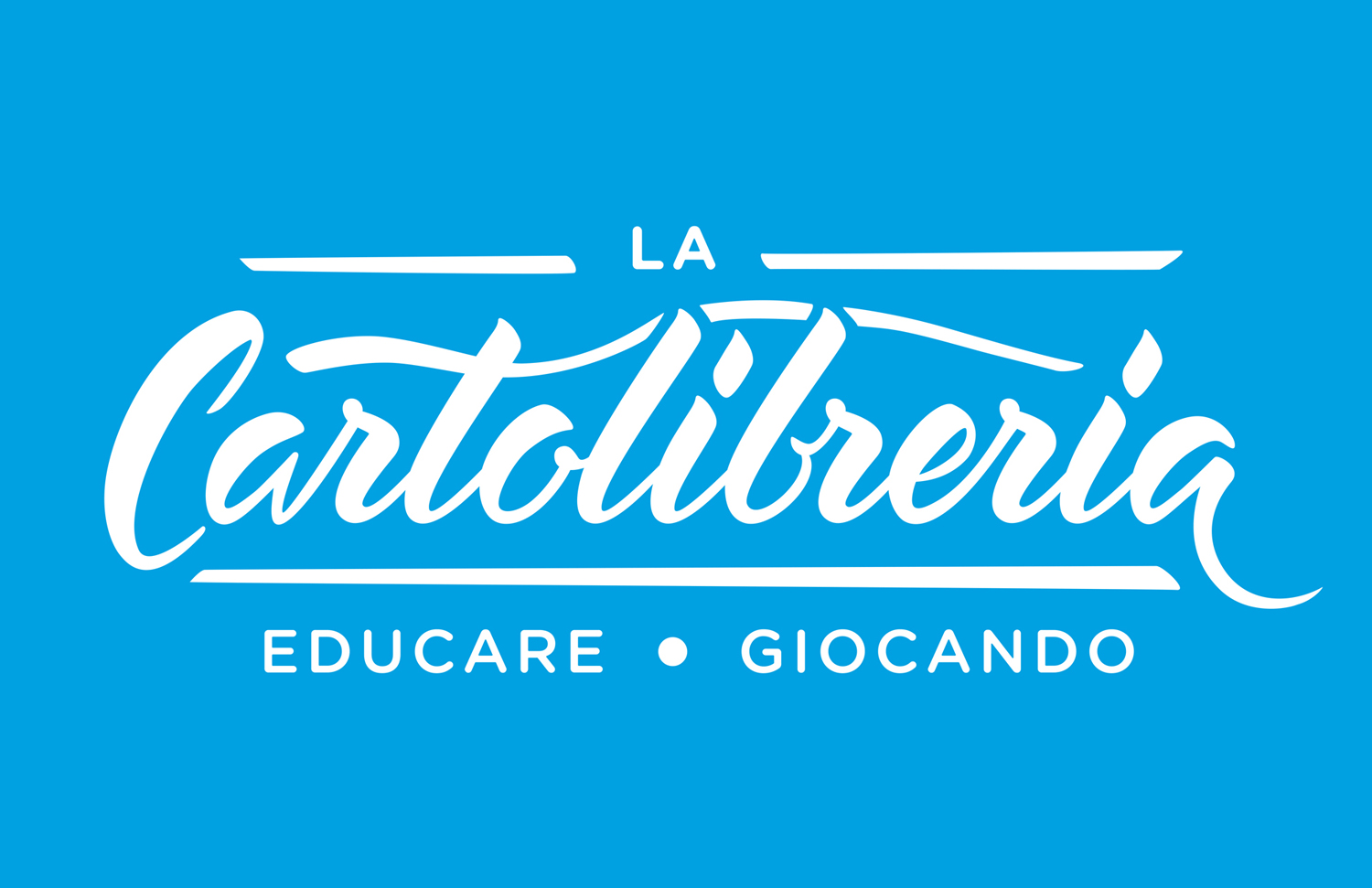 Progettazione di Logo ed immagine coordinata di "La Cartolibreria", da poco inaugurata a Ranica (Bergamo). Per questo negozio moderno ma dal nome Retrò ho scelto di utilizzare come stile calligrafico un corsivo inglese rivisitato e come strumento, al posto del classico pennino, una Brushpen. Qui sotto nell'ordine:
biglietti da visita
flyer
timbri e gadget
insegna
Silvia ed Elisabetta
——————-
Project of the Logo and the Corporate Identity of "La Cartolibreria", a new shop in Ranica (Bergamo). For this modern shop with a Retrò name I chose to use a calligraphic italics and as a tool, instead of traditional nibs, a Brushpen. Below in order:
business card

flyer

stamps and gadget
Shop sign
Silvia and Elisabetta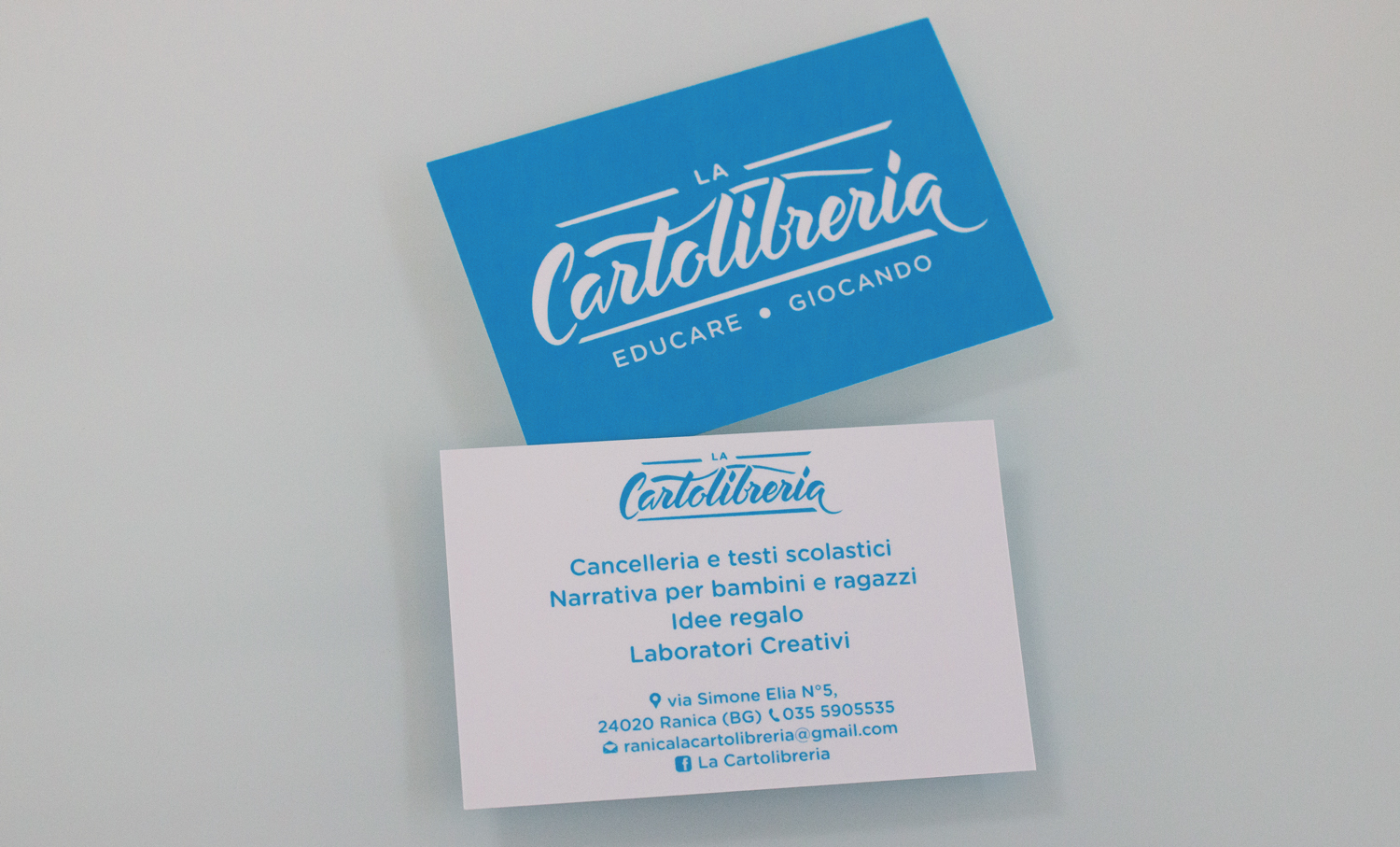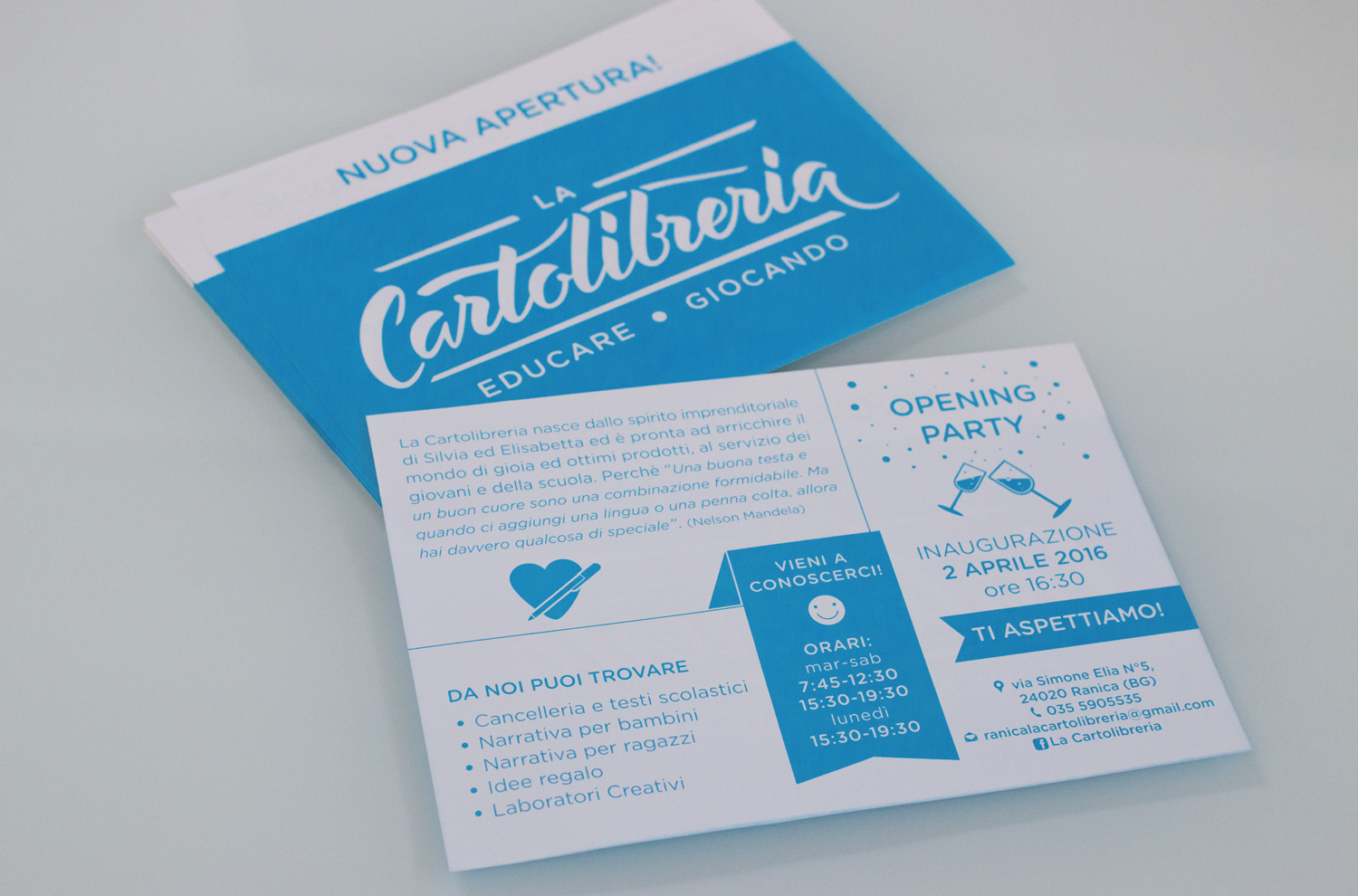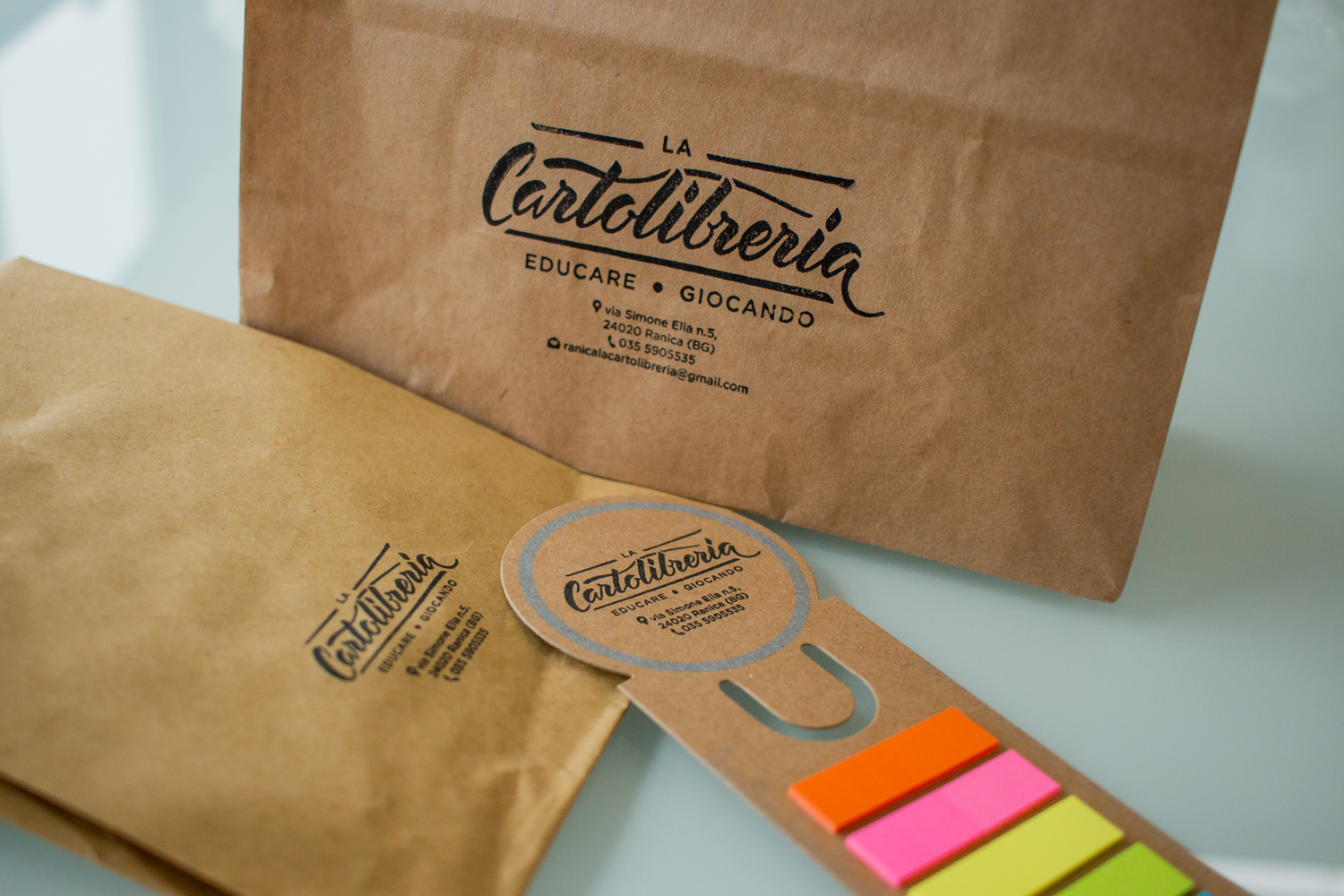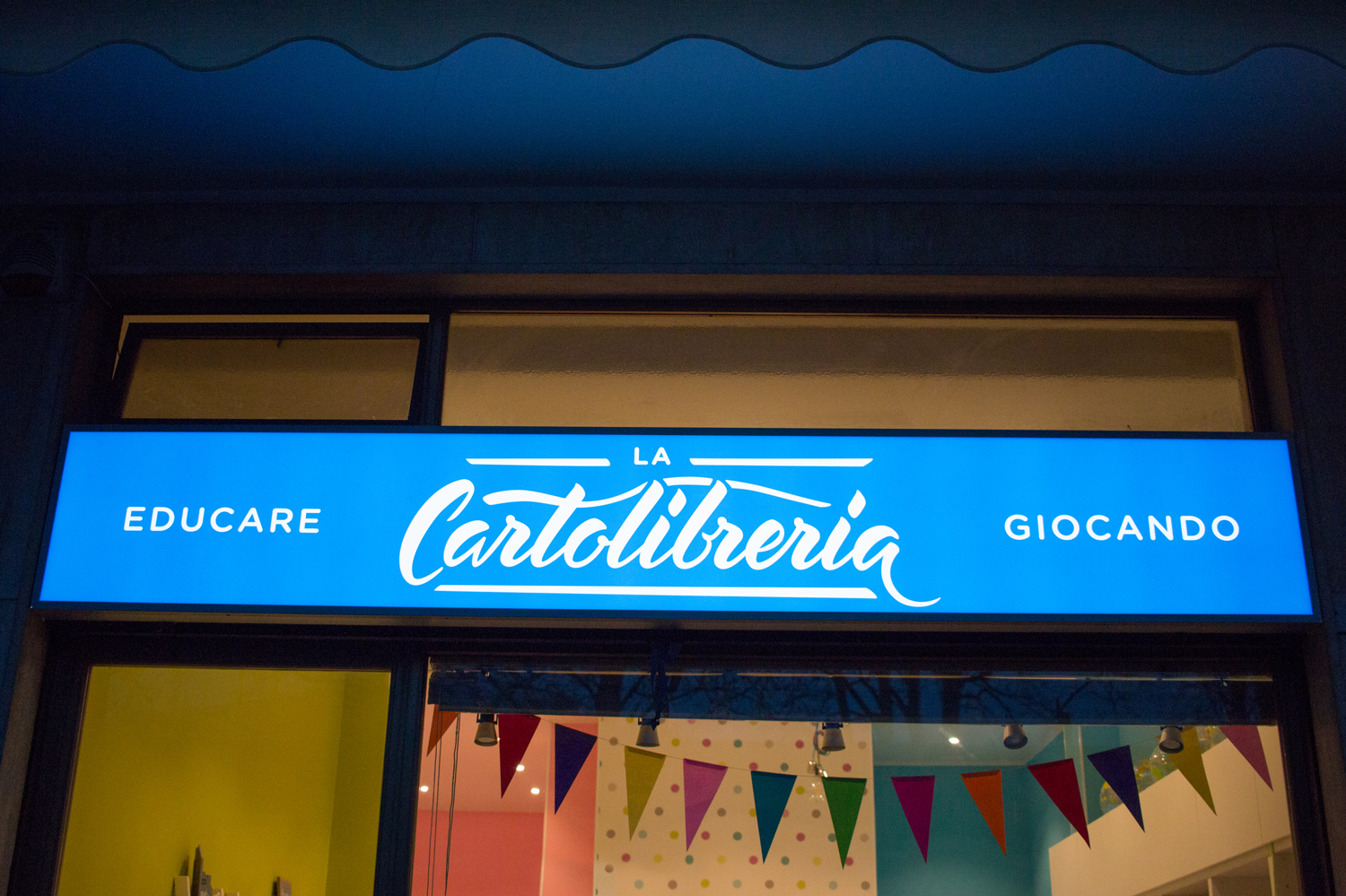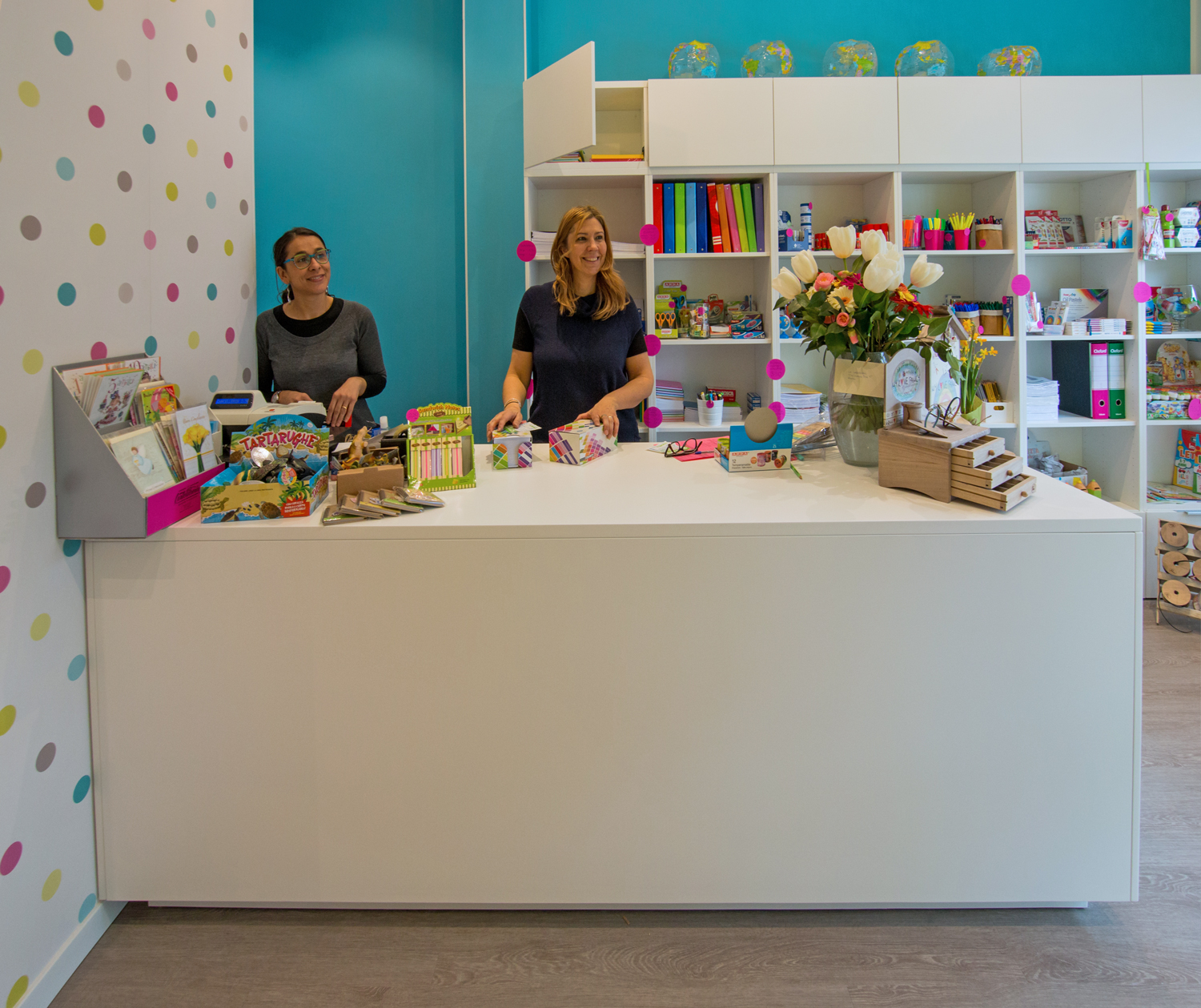 Qui sotto i vari passi della creazione del Logo: la bozza migliore viene scannerizzata, ritracciata vettorialmente e rifinita bilanciando il contrasto tra le lettere e il loro spessore. Viene così realizzata la versione positiva/negativa del logo e le varianti colore.
——–
Here below the different steps of the logo creation: the choosed sketch is scanned, redesigned, and the contrast between letters and thickness are balanced. So the positive/negative version of the logo and the color variants are completed.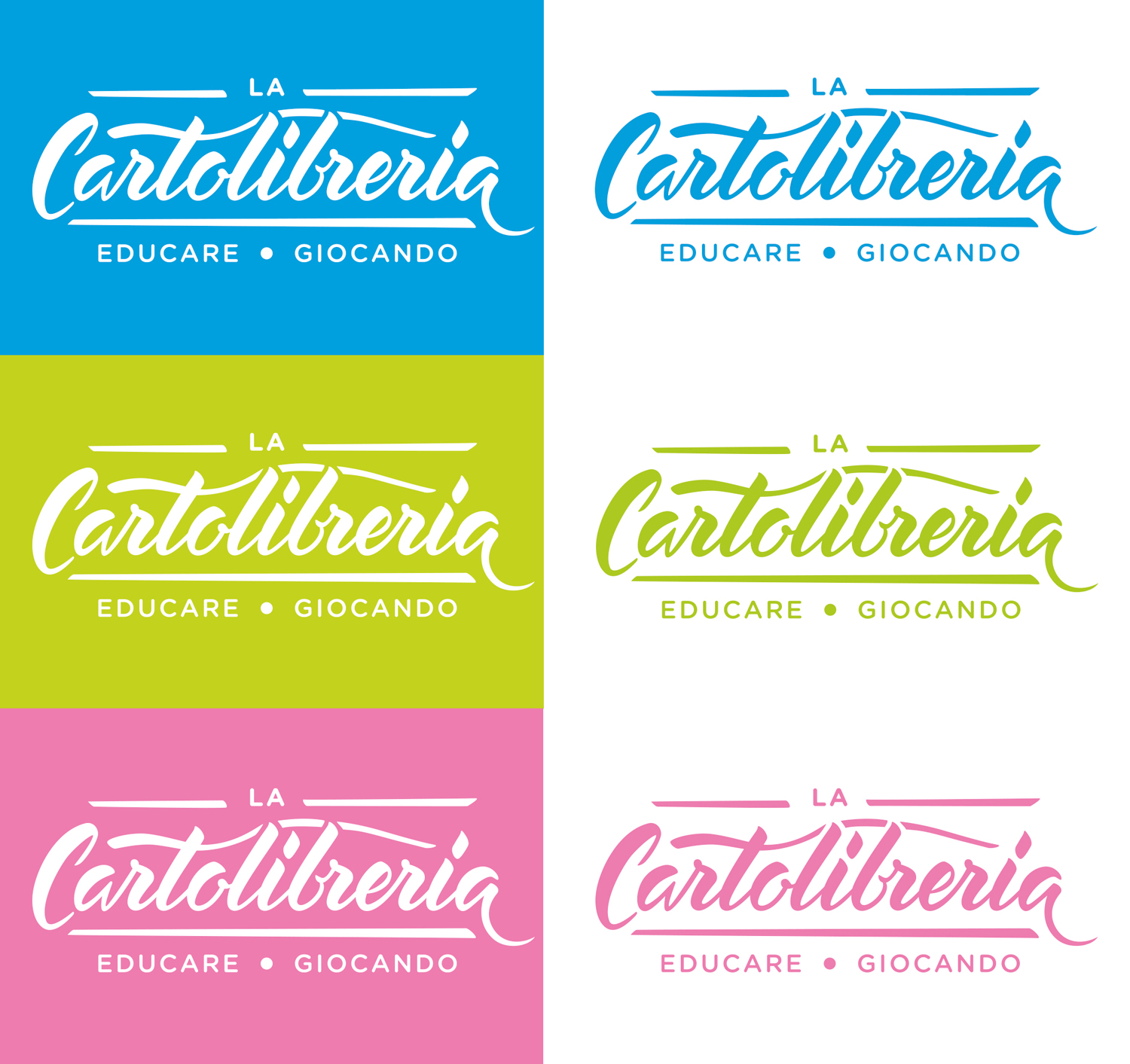 La Cartolibreria
2016